For the measurement table, there are two fields in which results could go:
value_as_number OR value_as_concept_id .
Based on my understanding, these two fields are mutually exclusive. If the value_source_value is a number, the row should be populated with a value_as_number. Similarly, if the value_source_value is a string, the row should be populated with a value_as_concept_id field. The logic is as follows: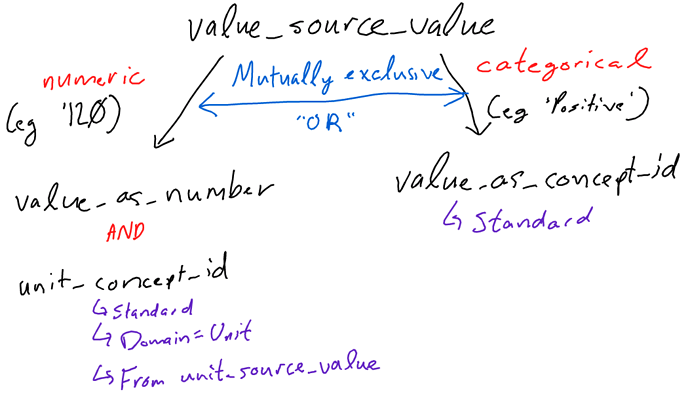 Recently, however, I discovered that some EMRs have internal mechanisms that can populate the value_as_concept_id field based on the value_as_number. For instance, if the 'value_as_number' is 200 for a measurement_concept_id that is Heart Rate and a unit_concept_id that is Beats per Minute', some EHRs can deduce that the value_as_concept_id` should be one that specifies 'High' (a correct deduction).
In this case, can we accept BOTH a 'value_as_concept_id' and a 'value_as_number' field? Or are the two intended to be mutually exclusive (regardless of whether or not they are concordant)?