Dear OHDSI!
During our work on implementation LOINC Parts into CDM, we found concepts with identical meanings in different vocabularies. Nowadays common practice suggests creating vocabulary-specific relationships for each vocab. It produces a lot of excessive relationships that can be grouped by their meaning.
Some examples of intersection between LOINC and SNOMED:

Some more examples from other vocabularies: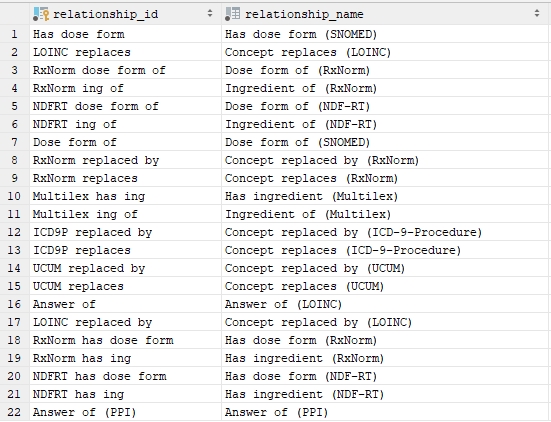 An attempt to make sense of this diversity can be confusing to users so we propose to make relationships vocabulary non-specific and summarize them group by meaning.
@Christian_Reich, @Dymshyts, @aostropolets, @Polina_Talapova, @Alexdavv