I was talking with Christian about this drug concept diagram. I thought maybe I should move conversation to the forum because others might be interested.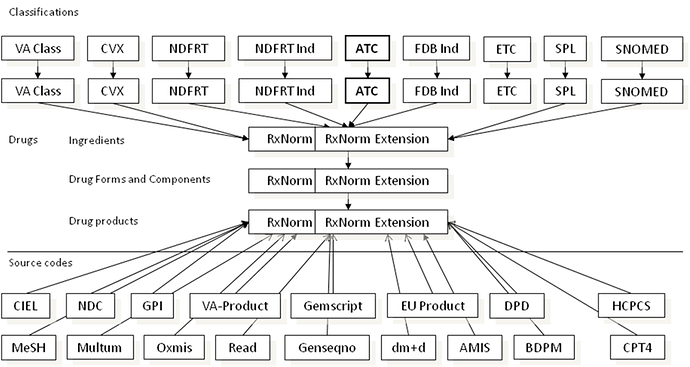 @Christian_Reich is going to give me the powerpoint version of this which I'm hoping to be able to transform into SVG, and then maybe I'll be able to use it in a navigation tool. If anyone else would like to play with the SVG (if I can make one), let me know.
One question I'm wondering about: RxNorm codes that are used for exposures will be marked as standard_concept=S in the concept table, and all the classification codes should be marked as C. Is there any way to identify source code concepts (or their vocabularies) without referring to the drug_exposure table? Would they just be all the concepts with domain_id=Drug and standard_concept=null?