I build a cohort in Atlas to find users of drugs decending from the ATC code R01BA52 ( pseudoephedrine, combinations) .

This cohort returned almos all the patients in my database.
I check what drugs R01BA52 code includes as descendats.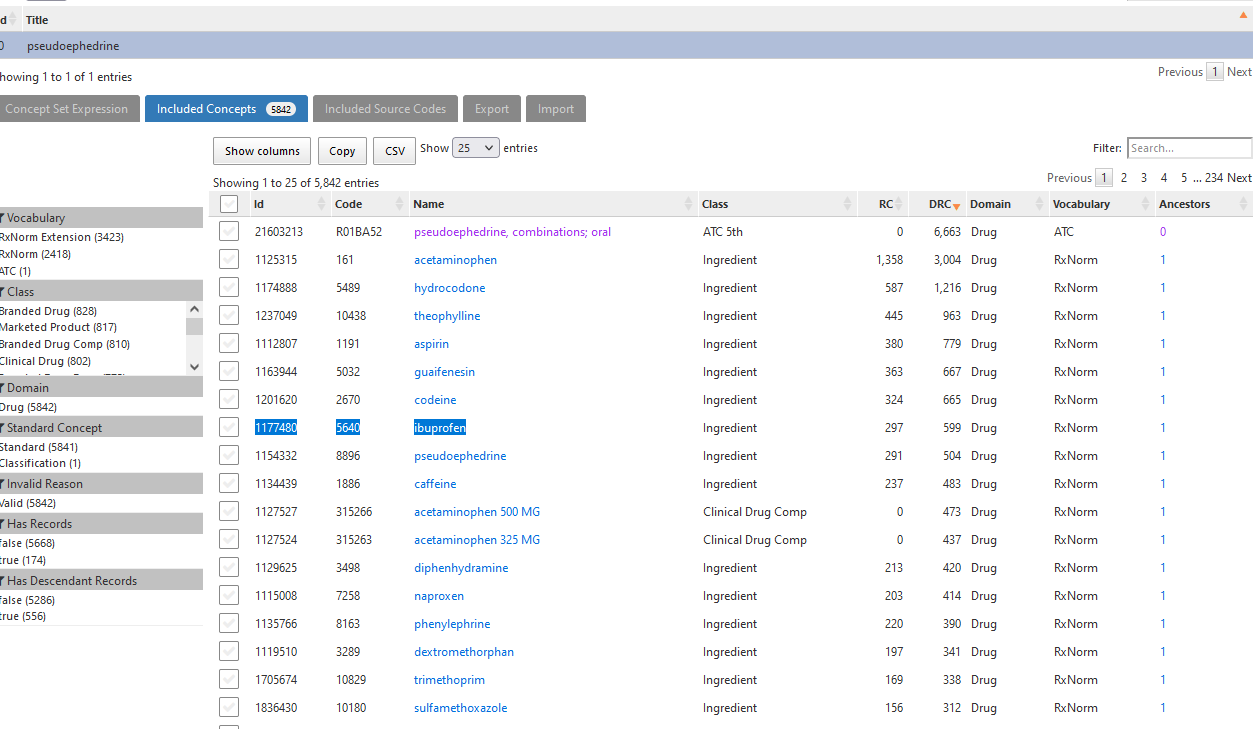 It includes ibuprofene which is used by most users.
R01BA52 should include drugs that habe both pseudoephedrine AND ibuprofen (e.g Athena)
but is including drugs that have pseudoephedrine OR ibuprofen (e.g Athena)
What am i missing doing wrong ??
(testing cohort in public atlas https://atlas-demo.ohdsi.org/#/cohortdefinition/1779510)
(@aostropolets ; @abedtash_hamed ; @Christian_Reich )