This forum post is to create a discussion for CDM proposal for deeper semantic standardization (made in CDM WG).
The proposal can be found here:
http://www.ohdsi.org/web/wiki/doku.php?id=documentation:next_cdm:deeper_semantic
Recent interesting development is the PCORNet specs now have Implementation Guide in addition to the specs themselves.
Perhaps we can consider a similar approach. Currently we put it under the table specs as "conventions".
Our conventions rarely mandate a specific concept_id for a given problem. (e.g., for weight)
See PCORNet examples below: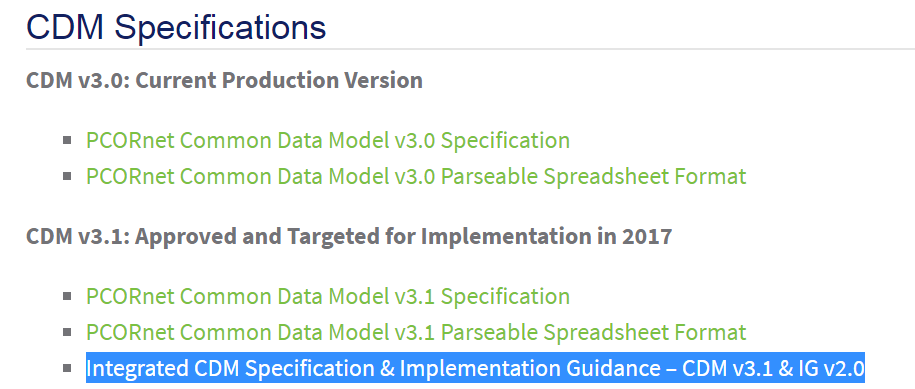 And a lab guidance