When I look at concept 443454 (Cerebral Infarction) in Athena, the following shows up in the mapping:

When I select OMOP Stroke 1 I find that it also defines hemorrhagic stroke as follows: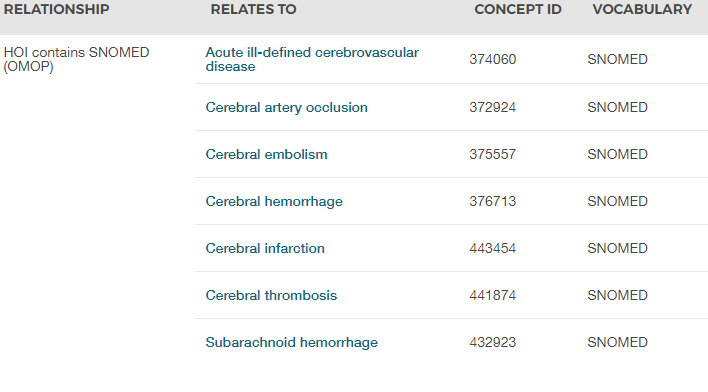 Not sure if this is under that cerebral infarction definition or not (Im still learning about the ATLAS mapping) but I would be concerned about using this definition since ischemic stroke differs from hemorrhagic. @SCYou Let me know if I'm understanding the mapping correctly. I am very interersted in learning as much as I can.