Hi Team,
We are looking to get Athena vocabulary data programmatically through an API.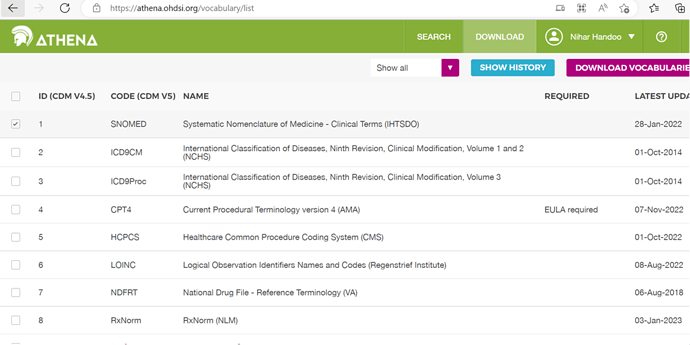 Is there any way we can get this ?
The reason I have contacted you is because Athena is the service offered by OHDSI .Also please provide us the correct contact information in case you are not the correct contact.
We highly appreciate all help here.
Note :- We require this data for analysis purpose.
Regards,
Nihar Handoo