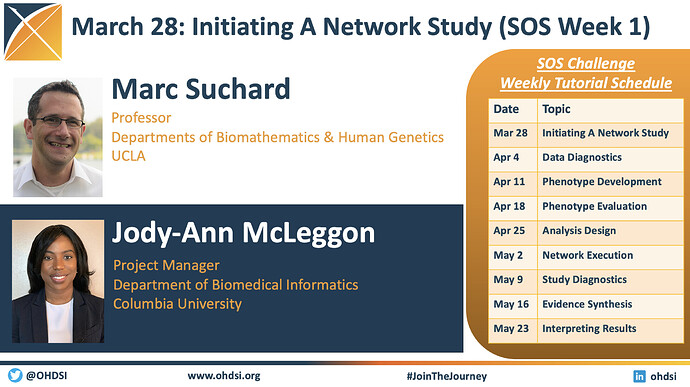 Please join our March 28 community call (11 am ET) for the official kickoff of our Save Our Sisyphus Challenge. This session will provide an overview of how the two-month event will take place and announce the featured studies before moving into the first tutorial of the challenge, Initiating A Network Study. This call will be led by:
• Marc Suchard (Professor, Departments of Biomathematics and Human Genetics, UCLA)
• Jody-Ann McLeggon (Program Manager, Columbia University)
Everybody is invited. Calendar invites went out earlier today. If you did not receive one, please use this link to join the meeting. All recordings from these weekly calls will be posted on both our main OHDSI Teams tenant and on our OHDSI.org Community Calls page.