Hi there,
I hope you are all doing well.
I wanted to ask you a quick question regarding the index dates defined by the cohort definition function in Atlas.
I tried to define the cohort entry as below: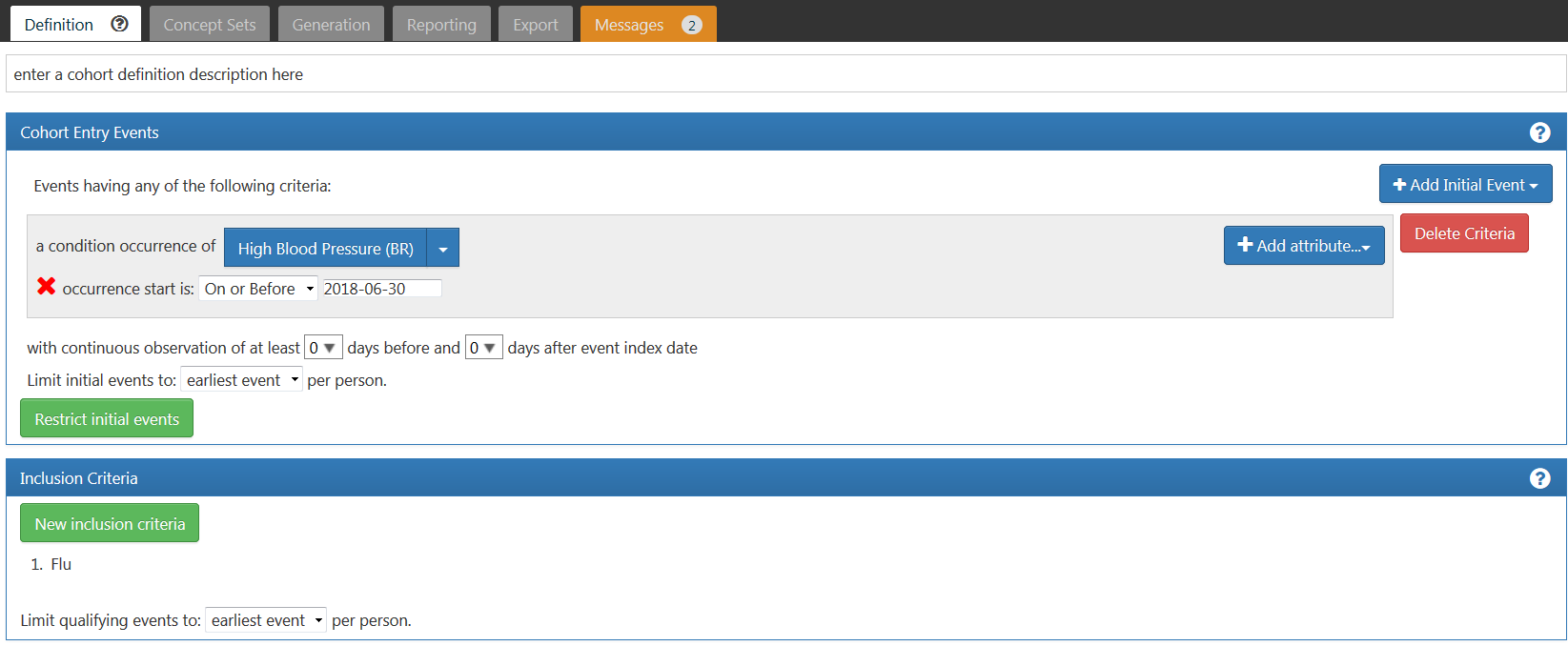 In this case, would the index date be the date of HBP, or would it be the date of Flu as patients would not enter the cohort until they pass the inclusion criteria?
Please let me know what you think! I really appreciate your insights on this.
Best regards,
Mariana