Hi everyone
!
I want to map transfer procedures where patients are transferred between hospitals or dedicated wards within the same hospital.
A quick glance at "patient transfer" concepts of SNOMED showed that all concepts belong to the concept_class of Procedure and the majority belongs to the domain of Observation whereas only 5 are mapped to the Procedure domain.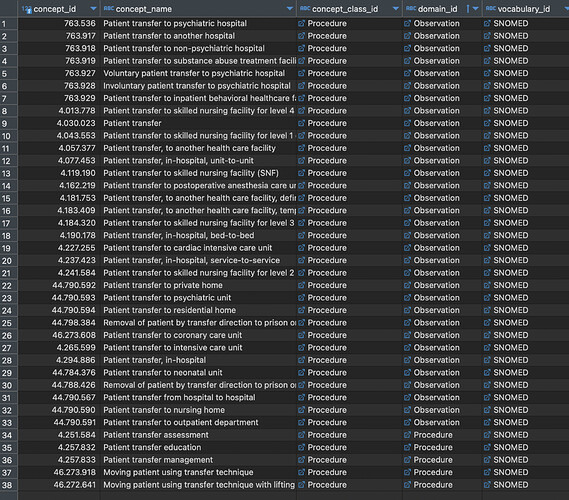 I think mapping an active process (i.e. "Taking a patient, putting them on the stretcher, transferring them to another physical location") should belong to the Procedure domain and not the Observation domain.
Checking the hierarchy shows that the domain switches from Procedure to Observation within the first step down the ladder.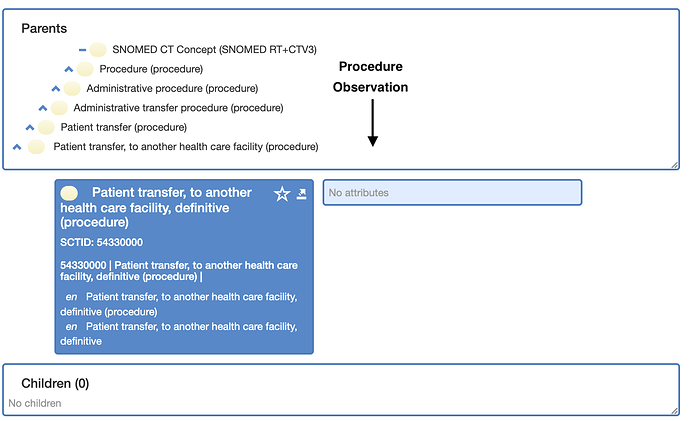 What are your thoughts on that?