Hello Everyone,
I am trying to reproduce a cohort from public atlas. click here for cohort
As you can see below, in public atlas, the cohort is created with conditions like below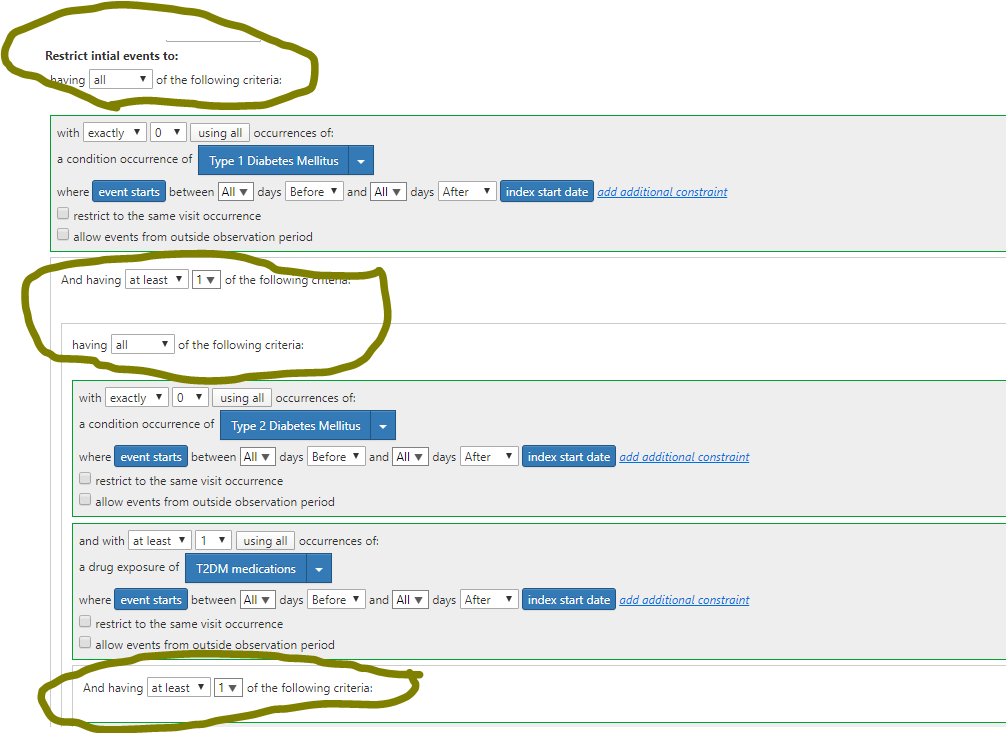 But when I try to add the conditions using Add criteria to group, I get it differently. As you can see the having clause is missing. Not sure how to do it. Add initial events also doesn't help. There aren't any more buttons to experiment. So I guess am making some mistake in defining this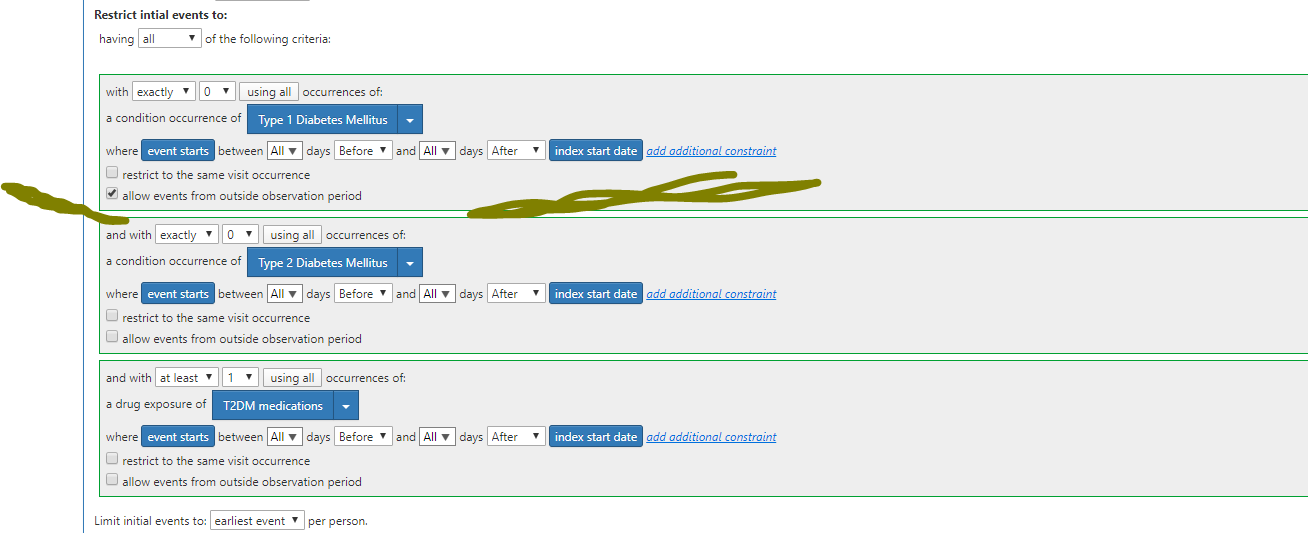 Can you let me know how do I add multiple having clauses in Atlas?