Hi, all
This is Jimyung from Ajou university
I was running a PLE package and I got this error at Fitting shared propensity score models step.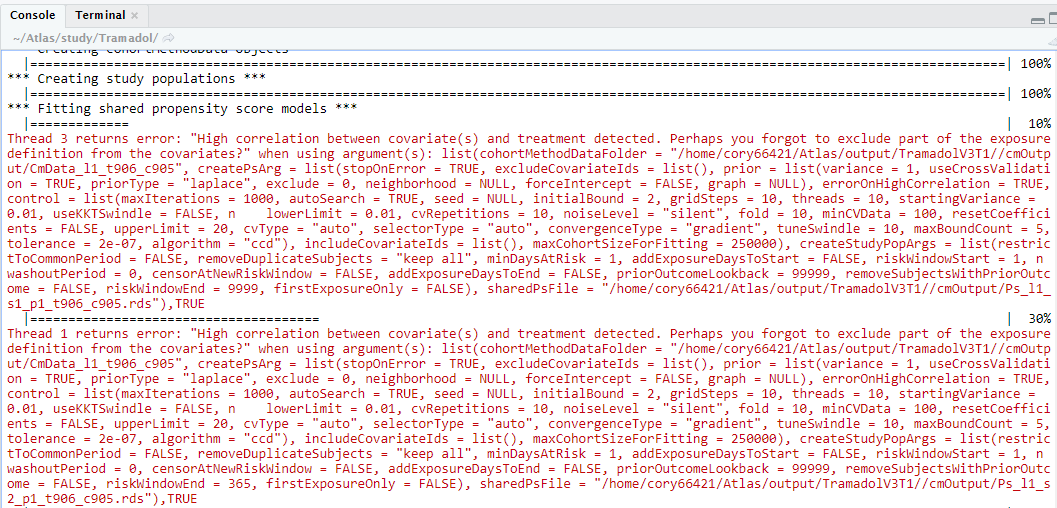 Seems like the high correlation between covariates is the problem.
I think excluding more concepts or select fewer covariates could be a solution, but I'm not sure the exact reason of the problem and how to solve it.
Which one should I change? or is there any other way to solve this error?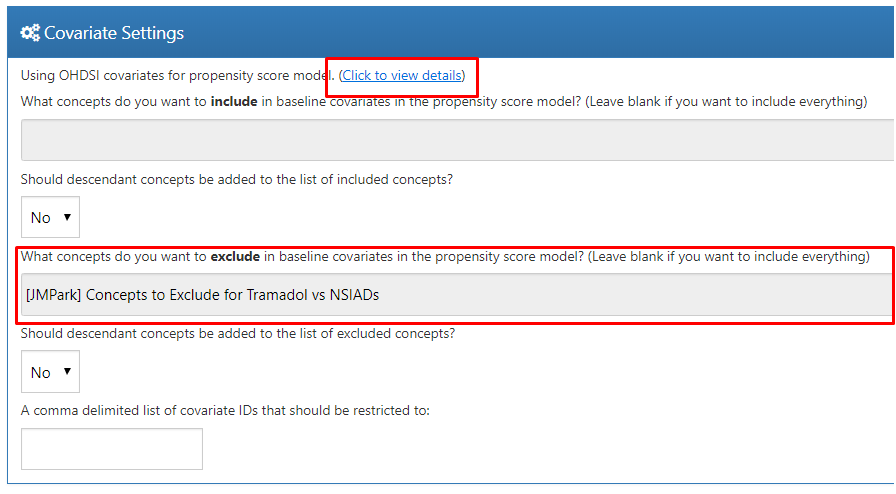 Thanks in advance