Dear all,
I've just discovered that the number of subjects for a certain concept in the Cohort Diagnostics tool (under the Concepts in Data Source tab) and in ATLAS (Data Sources tab → Condition Occurrence) do not align. For instance, the same concept id 197320 has n=1,277,159 subject in Cohort Diagnostics, but n=2,016,790 in ATLAS (see attached photos).
I wonder if I am missing anything?
Best wishes,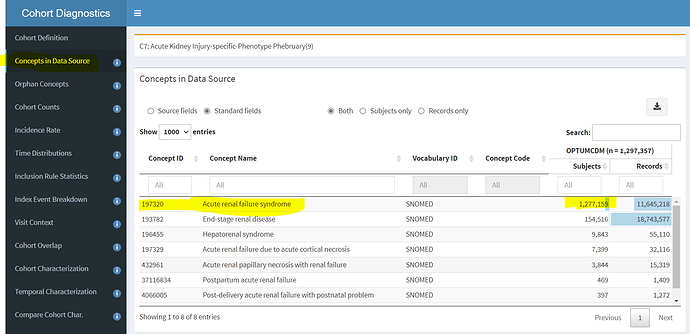 @schuemie @Gowtham_Rao @Patrick_Ryan do you know what could be the reason for this?