Hi
I'm a Developer for Atlas Settings .
It is our DEV Environment :
DBMS : oracle 12.2.0.1
os: window server
Atlas:2.6
WebAPI:2.6
I want to use characteristic function in ATLAS. But it didn't work.
It is a image about error when I try store Characteristic.

---
I think , this error are solved by upgrading WebAPI(ver.2.72 now 2.6).
So I try WebAPI 2.72 building to MAVEN.
But it occurred error.
It is a error image .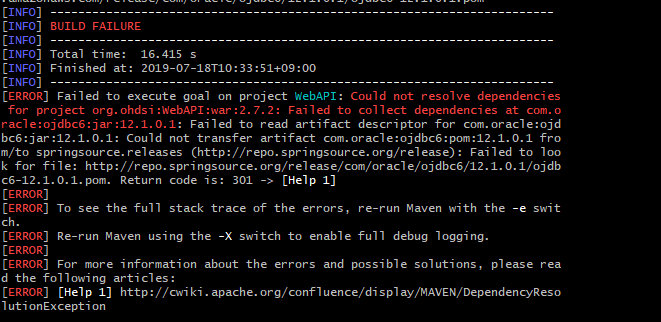 please give me hand~!