Hi folks,
Here is my issue:
I have cmd data ----- data is survey data and now in PERSON and OBSERVATION tables;
I set up the webapi_source and source_daimon
In Atlas I only have part of PERSON data showing up but gender info is nothing; Nothing for OBSERVATION at all.
I ran ACHILLES and it generated 4 tables that name starting with 'achilles_XXXX'. What should I do to find out what I missed?
Please see the screenshots for what I meant.
Any suggests are appreciated and it's going to be even better if you can list the steps.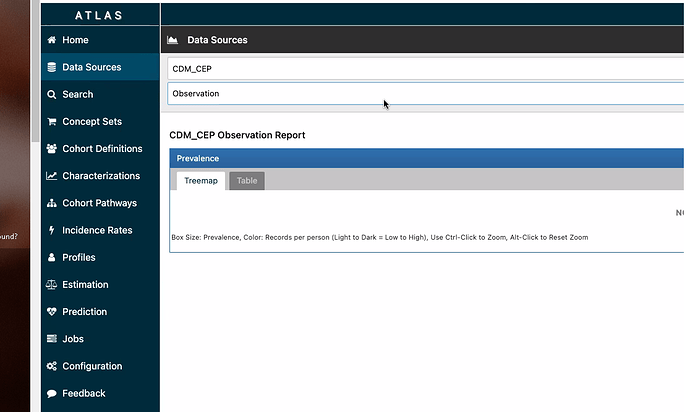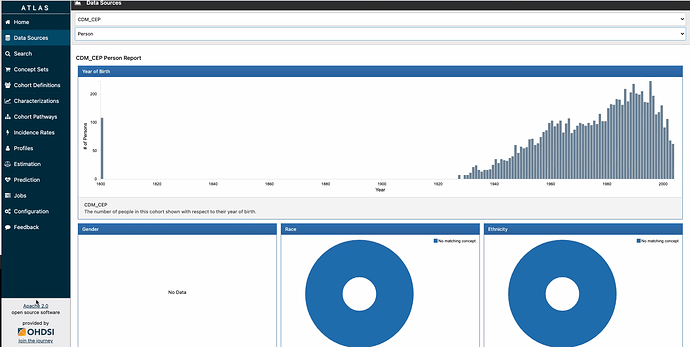 Thank you,
Ray Z.