Hi there,
I have installed ATLAS and when I try to create a cohort and save it it says I can't do it because of the role, however I have master administrator. The IT team has reinstalled WebApi and ATLAS, and the same problem persists.
The OMOP Database is Oracle and Atlas in Postgress. We have even installed an older version of ATLAS 2.10.1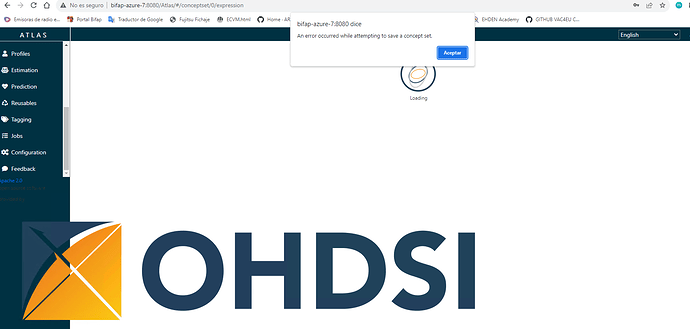 Has anyone had the same error and could tell me how to fix it?
Thanks in advance,