Hi,
I am currently running Achilles against a postgresql database and once executing the Achilles query it stops at
"Analysis 424 (Number of co-occurring condition_occurrence condition_concept_id pairs) – START"
and no Achilles results table is generated.
I have given it more than 4 hours to execute the quarries with the same output below.
this is my first attempt to use Achilles and not sure what i am doing is correct or not.
I have included a screen shot below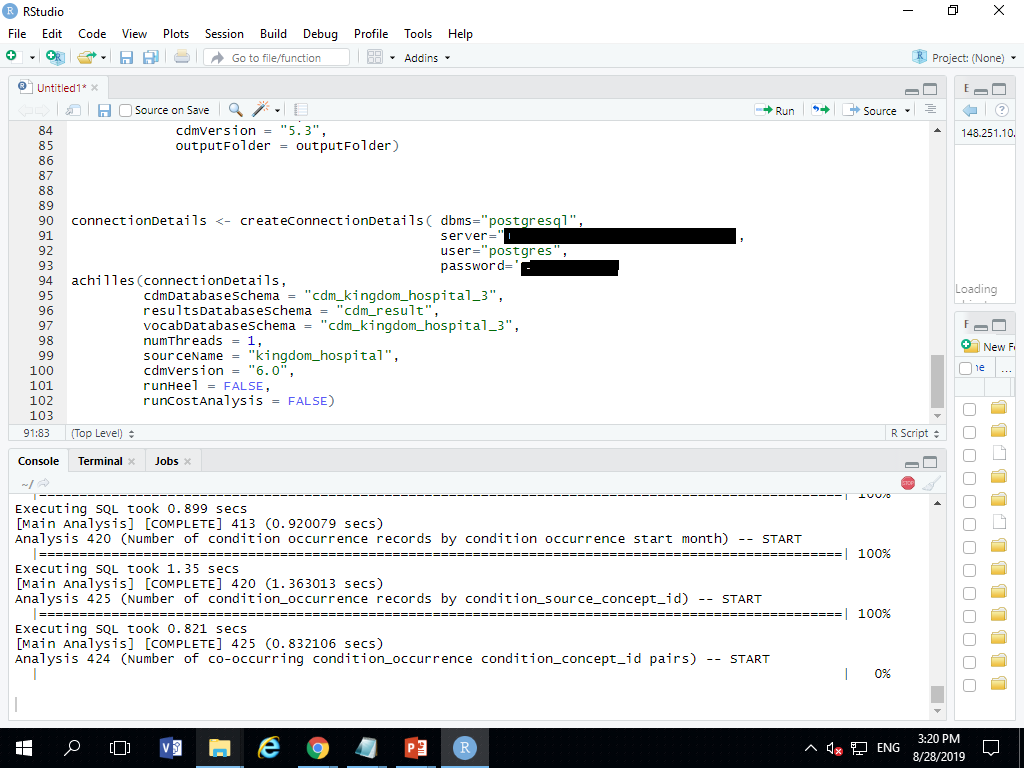 thank you !