Hello Everyone,
I was trying to upload the recent vocab (Jan 2020) files. But I was able to see that the upload fails due to couple of errors given below
Is it a csv file or tab separated file? Extension is different and file looks different. Anyway I have given the results below
Comma separator

Tab separator - as you can see I have increased the length to 5555 but still it throws error
Am I making any mistake here? The format of one of the vocab files look like as shown below. This is how all other files look.

Has anyone experienced any issues while uploading? I tried with tab, comma, ; and | seperator but nothing works. can somebody let us know whether the issue is with the files? While I could upload other files with tab delimiter but concept.csv doesn't work with tab or comma separator.
I use pgadmin to upload the files. These are the settings that I use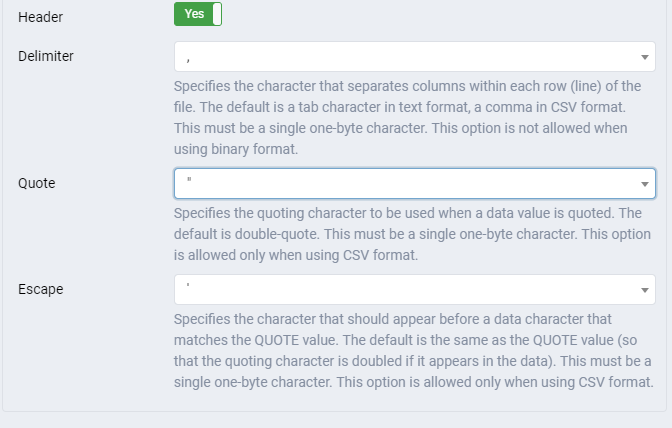 I was expecting to see the data in a column wise format (after double clicking), cleanly separated.